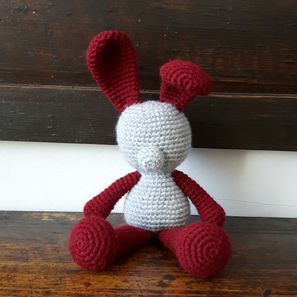 This bunny has a body and nose in light grey. The tail, ears, arms, and legs are all red.
This bunny is a prime example of a plushy in a single colour. He is entirely made of light brown yarn.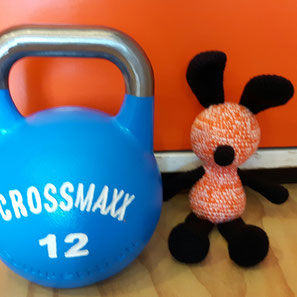 This is a bunny I made as a thank you gift for the Maja/Clinic, for all the excellent help in 2016.
The body is a mix of orange and white, whereas the other parts are made of solid black.